In The Garden of Live Flowers
Alice visits a garden where the flowers are animated and quite chatty. HCCmembers
sew colorful dresses that are perfect for a garden party or outdoor wedding.
The colors echo and complement those found in their favorite flowers. To
complete the look, they wear a floral fascinator or feather flowers in their hair.
On the runway, the moving fascinators bear a striking resemblance to the
talking flowers Alice encountered.

A special segment of the show has been designated to over the top floral and feather fascinators that are paired with bright, colorful dresses. Take a stroll through this lineup of inspiration as you contemplate your magical designs.
As you think about your designs, remember to incorporate wide horsehair braid, ribbon, and netting to create added interest.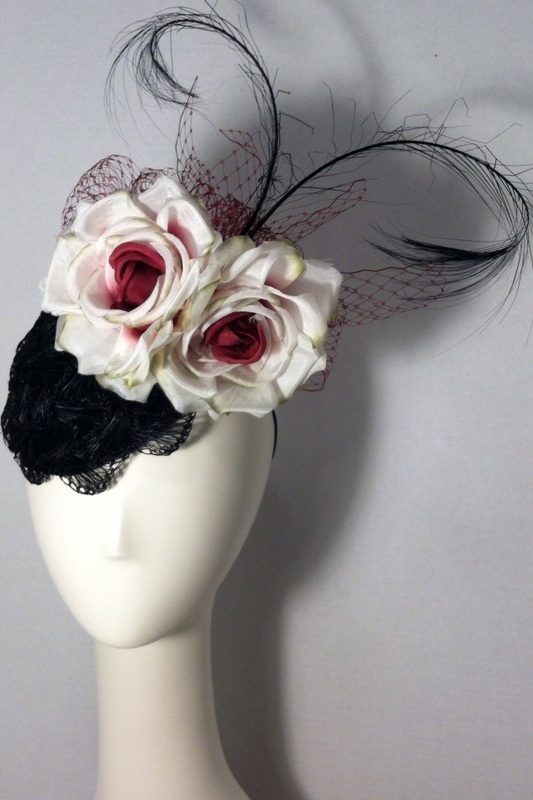 Floating feathers are a must!
If a little more understated look is for you, how about embroidering your own leaves and wrapping them around your fascinator to create dimension and drama.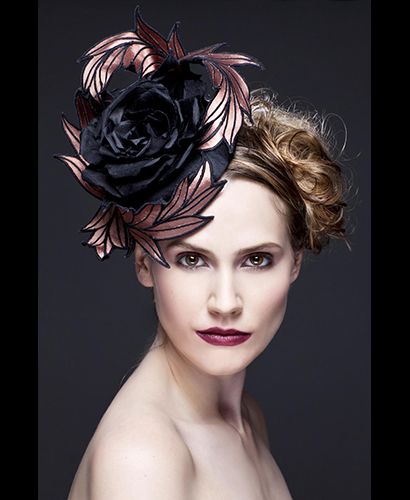 Wired cords add another dimension of fantasy.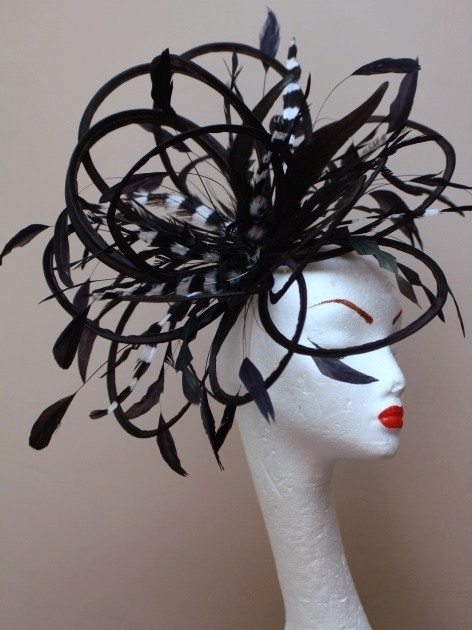 Feathers can create drama and seduction!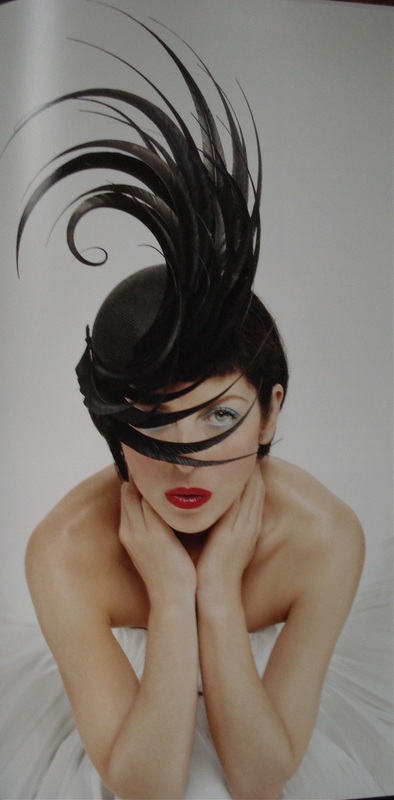 Feathers can also create whimsy as in this feather daisy.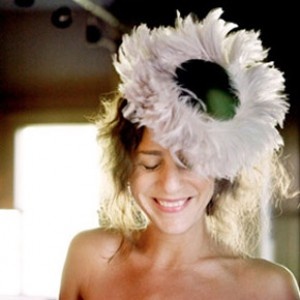 Flowers and coordinating feathers can be built to create vertical drama.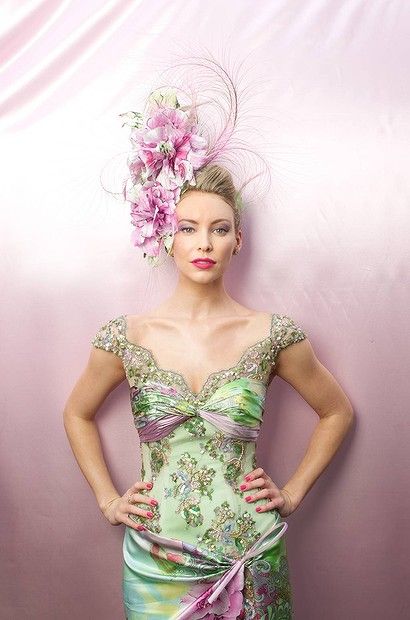 Or you can combine one well chosen bloom with stems and buds.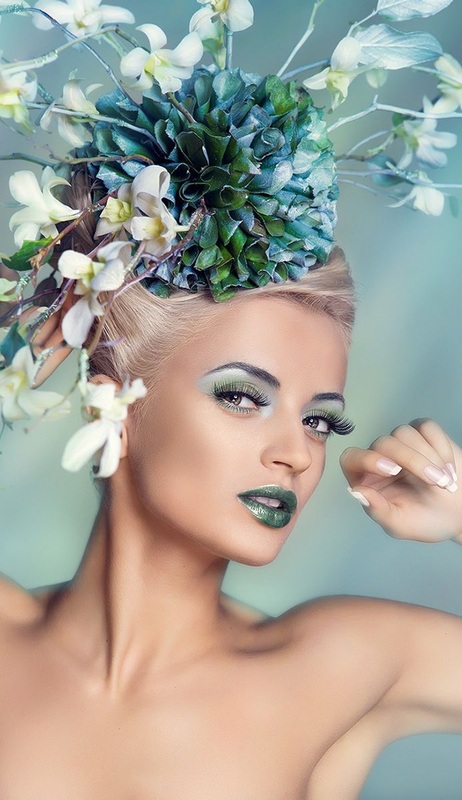 Every beautiful garden has butterflies. You can have one beautiful specimen.....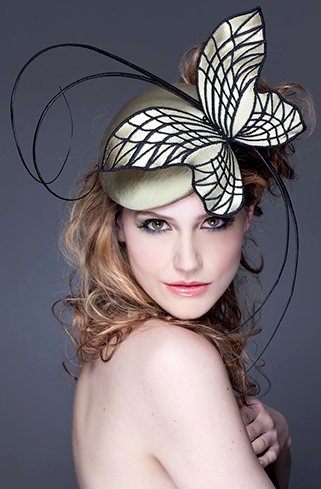 or you can attract a head full of Monarchs!!!!!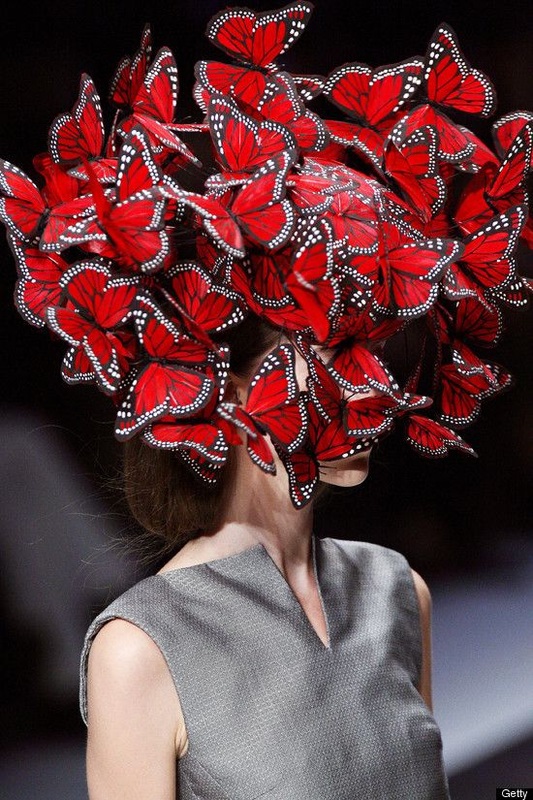 Garden Party Dresses are the subject of the March Challenge.
Members will have the opportunity to learn how to make a special fascinator in a workshop taught by Rhonda Buss on March 14th. Please see the newsletter for more information.