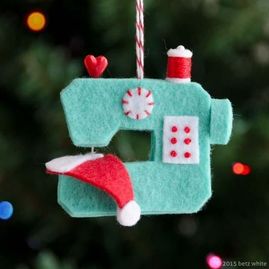 Saturday, December 2
11 am to 2 pm

Come Celebrate The Holidays With Haute Couture
at
Holiday Inn Mart Plaza River North
350 West Mart Center Drive; Chicago, IL 60654

---

This year our Holiday Party will be held in the Holiday Inn's lovely LaSalle Room on Saturday, December 2 from 11 am to 2 pm. The room offers a magnificent view of the city. We will have a very special speaker, a few games, and we hope that many of you will be sharing your brand new shirts made as part of The Shirt Project. There will be a prize for everyone who participates!

The cost of the luncheon will be $55 per person. The deadline to sign-up is November 25.

The menu includes:

Smoked Tomato Soup with Fried Leeks
Chicken Breast Stuffed with Asiago cheese, grilled asparagus, with a basil Parmesan sauce
Double Baked Potato
Garlic Green Beans with fire-roasted red peppers
Red Velvet Cake


A vegetarian option is available upon request.

Make reservations and pay by check
Download, print and complete the luncheon form below before or by November 25. Send the form with your check to Kimberly Gorski. Make checks payable to the Haute Couture Club of Chicago, NFP.



---

Make reservations and pay via PayPal

Please follow these steps to pay via PayPal:

Use the Lunch Options drop-down below to select either the Chicken or Vegetarian meal.
Click the Add to Cart to be connected to PayPal and complete the payment.
In PayPal you can increase the number of lunches you would like to order. The cost is $55 per person. If you would like to order both chicken and vegetarian, you will need to submit to separate order via PayPal using the drop down option and link below.