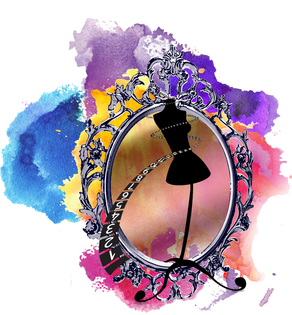 Sunday, May 3, 2015

11:30 a.m. Silent Auction, Cash Bar
12:45 p.m. Luncheon
2:00 p.m. Fashion Show

Fountain Blue Banquet Center
2300 Mannheim Road, Des Plaines, IL


---
Helping Fashion Students in Our Community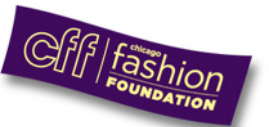 The Haute Couture Club of Chicago strives to lend support to students preparing to
pursue a career in fashion. After researching organizations that award scholarships to
such students, the Board approved charitable contributions to the Chicago Fashion
Foundation (CFF) scholarship program.

CFF, a 501(c) (3) tax-exempt organization formed in 2003, provides academic
scholarships to Chicago-area college students majoring in fashion-related studies
and coordinates educational programs for professionals and students in the
Chicago fashion community. CFF is a volunteer organization comprised of students
and professionals that is dedicated to developing and retaining local fashion talent in
order to raise the caliber of the Chicago fashion industry.

CFF has two scholarship competitions. The Future of Chicago Fashion Student
Design Competition, now in its eighth year, awards scholarships of $5,000, $1,000
and $500. The Future of Chicago Fashion Student Business Competition, now in its
second year, makes a single award of $1,500.

Scholarship candidates must be members of CFF and enrolled at an accredited
college or university in the Chicagoland area. Design and merchandising/
marketing majors are eligible to enter the design competition. Participants
competing in the business competition must submit a project relevant to the fashion
industry. Other competition requirements include submitting a written application,
meeting minimum G.P.A. standards, and writing an essay. Each candidate creates either
a design presentation board or a PowerPoint business proposal, depending on the competition.

CFF board members review the students' submissions and select the finalists.
Design competition finalists must produce the actual look proposed on the
presentation board. These looks are modeled on the runway at the competition
event. A panel of respected fashion show judges interview all finalists and score
their submissions. The 2015 annual competition event at which the scholarship
winners will be announced will be held in March.

The Haute Couture Club of Chicago is providing $1,000 toward the 2015 design
scholarship and is contributing the entire $1,500 business scholarship. These gifts
are being funded with proceeds from the Golden Opportunity fashion show and
auction held in April 2014. The Board has also agreed to earmark a portion of the
proceeds from the 2015 silent auction and fashion show, Through the Looking-Glass,
for CFF's 2016 scholarship program. It is hoped that the Haute Couture Club of Chicago
will be able to play an ongoing role in support of the work of the Chicago Fashion Foundation.


---